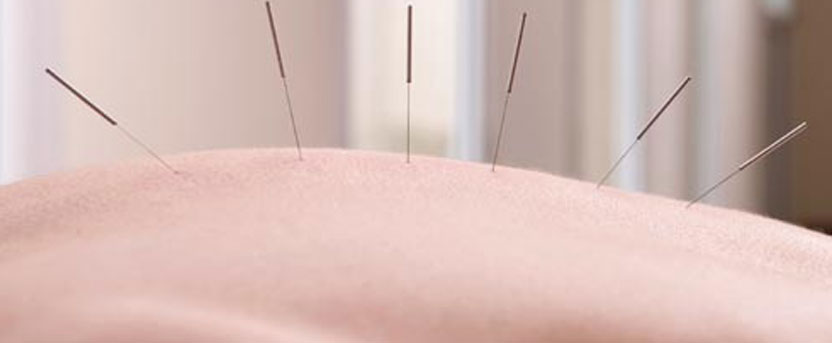 In the 2007 National Health Interview Survey, 3.1 million Americans said they had used acupuncture in the past year. More and more people are doing it because they get relief from this ancient technique. Whether or not it makes sense to them, they trust this system of medicine that is said to be over 5000 years old. Now new groundbreaking research shows how acupuncture really works.
Scientific breakthrough proves how acupuncture works
The following article is a reprint from the NY Holistic Science and Spirit Examiner:
Evidently the insertion of an acupuncture needle into the skin "disrupts the branching point of nerves called C fibres." These C fibres transmit low-grade sensory information over very long distances by using Merkel cells as intermediaries. Dr. Morry Silberstein of the Curtin University of Technology will publish his research in the Journal of Theoretical Biology later this year.
Dr. Silberstein mentions that they have known, for some time, that the acupuncture points show lower electrical resistance than other nearby areas of the skin. His research specifically pinpoints that the C fibres actually branch exactly at acupuncture points. Scientists don't know exactly what role C fibres play in the nervous system, but Dr. Silberstein theorizes that the bundle of nerves exists to maintain arousal or wakefulness. The insertion of the acupuncture needle disrupts this circuit and numbs our sensitivity to pain."
Acupuncture for pain relief is actually being taught to American Air Force physicians deployed to Iraq and Afghanistan (2009) by Dr. Richard Niemtzow MD, PhD, MPH and editor of Medical Acupuncture. His technique called "Battlefield Acupuncture" relieves severe pain for several days and is a variation of acupuncture, which inserts very tiny semi-permanent needles at specific acupoints on the skin of the ear that blocks pain signals from reaching the brain.





It has taken quite a long time for Western medicine to embrace acupuncture even though it was introduced in the early 1970's after contacts with China improved.
Professor Tsuei mentions: "In 1972 the respected New York Times columnist James Reston underwent an emergency appendectomy while in China. He later wrote about acupuncture treatment for post-operative pain that was very successful. This report attracted attention and many American physicians and researchers went to China to observe and learn acupuncture techniques."
Since then, only a few controlled studies were done in the West. Yale researchers proved its effectiveness for cocaine addiction in 2000 and published their findings in the August 14 issue of the Archives of Internal Medicine.
A North Korean researcher, Kim Bonghan, published papers in the early 1960's and his research was confirmed by the Japanese researchers Fujiwara and Yu in 1967. Unfortunately his research took almost 40 years to be confirmed through studies done on rats, rabbit and pigs with Stereo-microscope photographs and electron microscopy.